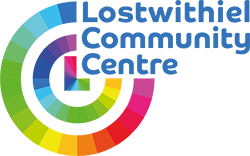 What's on at the Community Centre
Click a date on the calendar to show what's on that day. Click the event name for more information.
Welcome to Lostwithiel Community Centre
Lostwithiel Community Centre is a large venue with several spaces for hire within easy reach of South East and Mid Cornwall. We are a registered charity run by a small number of staff and volunteers and we offer facilities for local groups and clubs, courses, conferences, events and more.
We would love to host your event in one of our various facilities: the Main Hall, the ancillary meeting and activity rooms, the Oasis Centre, or the café. Give us a call on 01208 872207 for information on how we can welcome your booking.
If you are passing through Lostwithiel please drop in and pay us a visit.
Cornwall's longest running antiques market and toy fairs, craft markets and boot sale running throughout the year.